Tonight is my night to update on TDIPT Mercantile, and it's been fun working with the "Christmas in July" theme.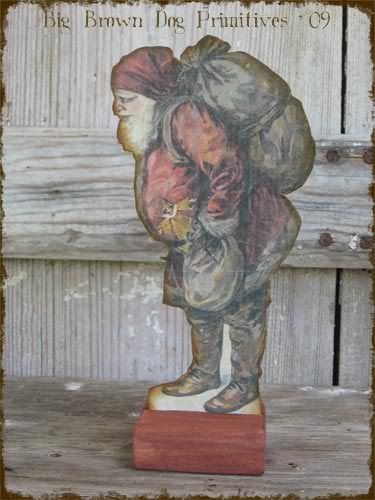 This Santa is from my "Cupboard Folk" series. All are based on my love of antique illustrations and photos, and are hand cut, colored and aged with care.

You'll also find Angel Girls, a trio of Gentleman Bears, and some charming children there.

The Dog and I would love to have you drop in.