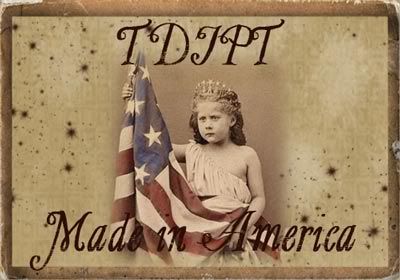 TDIPT Mercantile is chock full of your favorite Patriotic subjects during May...whether it's Uncle Sam, Lady Liberty or anything in between.....we'll have Red White and Blue galore, and just in time for all of the
fun summer American Holidays!

Although I won't have new offerings until May 15th, I couldn't resist making some new, Patriotic Tags for all of you. You can snag them by clicking on the tab in the right column.




Thanks for stopping by, from the dog and me.