More of my decorating for Halloween. As you can tell from the photos, I have a great fondness for little cubbyholes! Such fun to fill with seasonal objects.
This piece came from some old garage. I found it at the Hwy. 127 "Worlds Longest Yard Sale", that runs past the end of our road.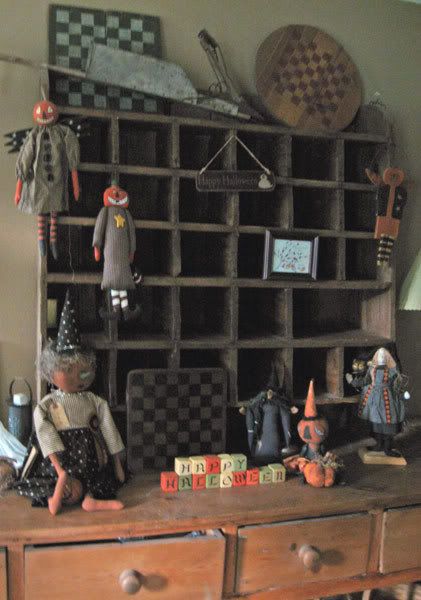 This cubby and the table it sits on are in our entry hall. I found them in different times, while we lived in California. The big doll on the left is from the TDIPT Fall Swap this year, and was made by the very talented Ragpatch Primitives. The Pumpkin girl, on the right, is from last year's Swap, and was made by Alleghany Annie.
Save the vintage images for your own Halloween projects!